bas_douma_NL
last edited by
Hello admin,
In the Dutch OSM I have noticed a certain bug while choosing an available team in a certain competition. I joined a Belgian competition which was already ongoing (I joined it around half way). When I clicked on the team for choosing it, it said that the team that I wanted to choose was still active in the cup of the competition. Though, when I became the manager I found out in the match schedule that my team was already beaten in the first round and not active in the cup anymore. I have noticed this bug before and so I checked the other available teams before choosing my actual team and they were, according to the system, all still active in the cup. I checked it out for you and actually only three of the eight teams that were still in the cup according to the system are still in the cup.
I don't mind it for this time, but in case you want to join a competition just to try to win the cup it can be annoying. I will also include two screenshots (one before choosing the team and one of the match schedule) to show you what I mean.
Thank you very much for reading and I hope you can solve this bug.
Bas_Douma (Dutch OSM)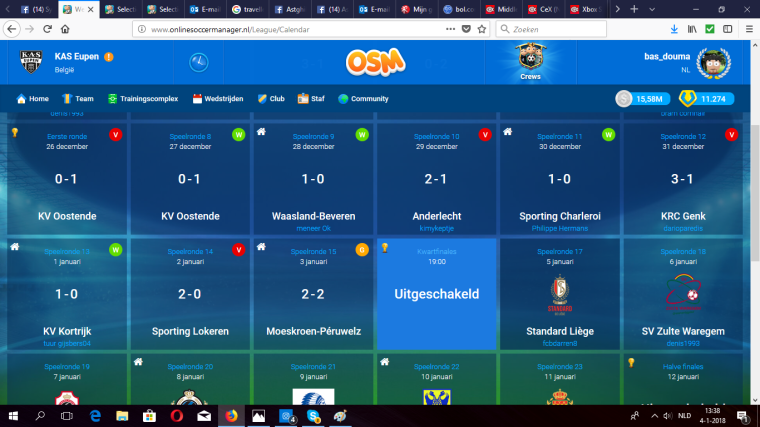 ---